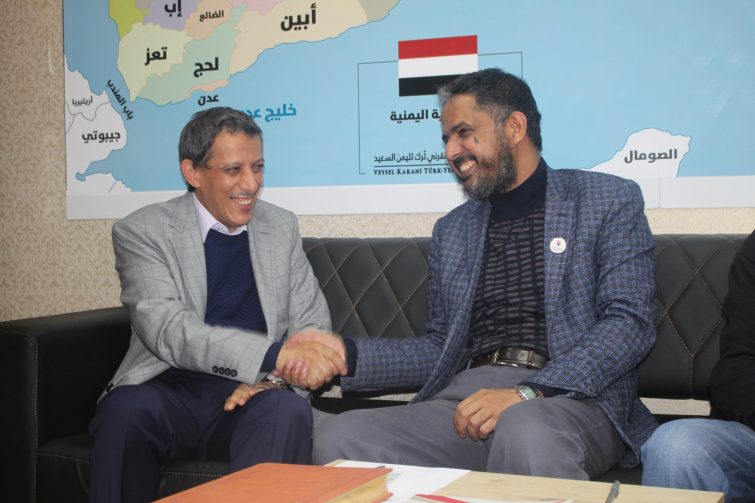 His Excellency the Minister of technical education and vocational training visited the Foundation
His Excellency the Minister of technical education and vocational training visited the Foundation
Yesterday, Thursday, 27 September 2018, in which the president of Owis Qarni Foundation, Mr. Salah Bates welcomed His Excellency the Minister of technical education and vocational training, Prof. Dr. Abdel Raziq Yahya Alachol, at the Foundation's headquarters in Istanbul, Turkey.
His Excellency has listened to a brief description about the Foundation, its idea, vision and its targets that based on the participatory initiative that through every Yemeni and Yemen lover can obtain a share or more in the Foundation that gifted for his parents or who he loves, to build our Foundation for Yemen together by the cooperation of all, also to contribute in our country's development through the programmes that will be established by the Foundation after being a completed project that worthy of Yemen's size.
His Excellency has taken down some words in the guest book, expressing his happiness about the Foundation's visit, also the exploration of Foundation's philosophy, targets, programmes, and the role of this Initiative to activate the society and its civil establishments for the sustainable community development.
"The Foundation is a creative and distinctive work", Mr. Minister ended his words, wishing the continuity and expansion for the Foundation.